Those of us who were in the real estate biz in the early 00s remember the craziness with mortgages. Subprimes were riding high and money was far, far too easy (which led to the eventual bust).
But check out the loan profiles over this recent boom: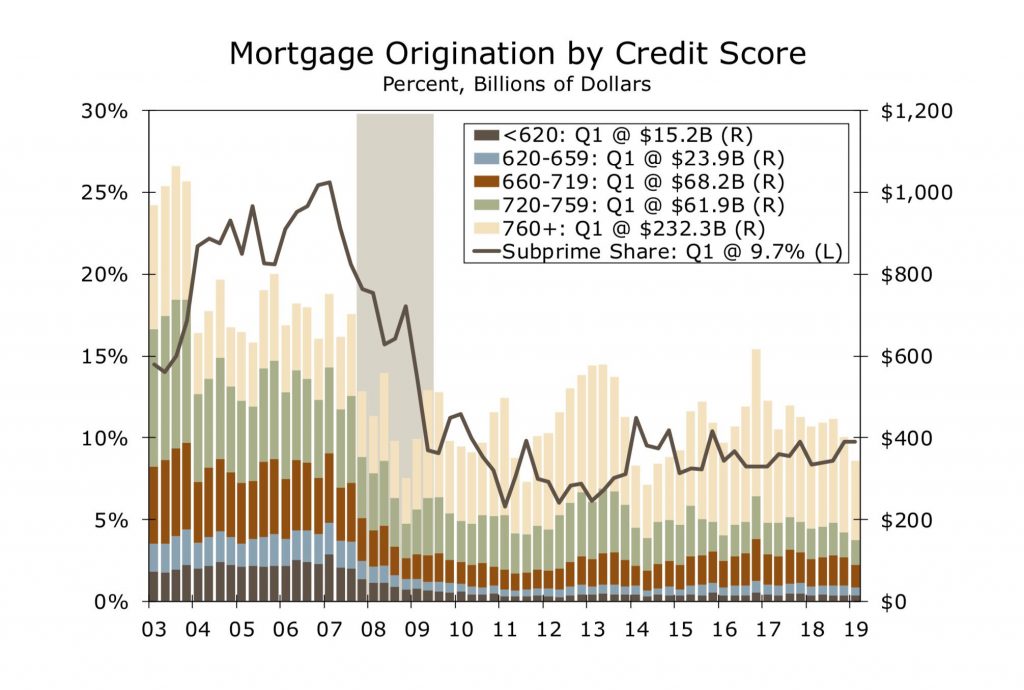 In sum:
Subprimes have remained at or below 10% of mortgages (where they peaked around 25% pre-crash).
Less money is being borrowed overall
Low credit (under 660) make up less than 2% of loans (down from ~5% pre-crash)
The "TL;DR" from this is that if there is to be a real estate downturn, it will not be due to bad loans or exotic debt structures, as we saw in 2008. If anything, we'll see a pullback due to a much needed increase in inventory.
2008 (understandably) created some real estate "Chicken Littles" but remember — lightning doesn't strike twice in the same place. The next "crisis" will most likely not be related to real estate/mortgages.