Taking a look at the real estate market in the Charlotte metro area, one stat sticks out: fewer homes are being sold in Mecklenburg County, while the rest of the region has seen an increase.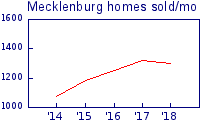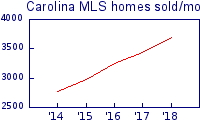 Overall activity in the 16-county Carolina MLS area is up about 10% in 2018.  But in Mecklenburg, which represents about 1/3 of the overall market, activity is actually down about 2%.   None of this seems to be impacting prices, however: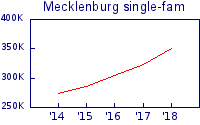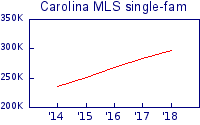 Prices have actually increased at a higher rate in Mecklenburg than the rest of the region.  The average home sold in Mecklenburg County in 2018 went for just over $350k.  Yowza!
Let's look at some other areas: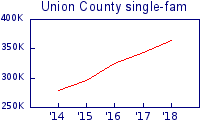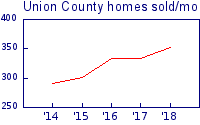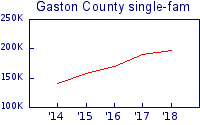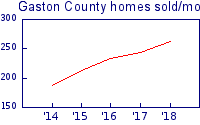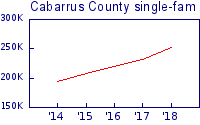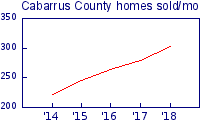 As you can see, there's been pretty steady growth, both in activity and price in Union, Gaston, & Cabarrus Counties.  Union saw activity flatten in 2017 but it's back up this year, to about 350 homes sold per month.  Union County has also seen a nice bump in prices, to slightly above Mecklenburg.
In Charlotte itself, activity has dipped about 3%, but price appreciation remains strong.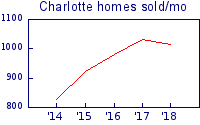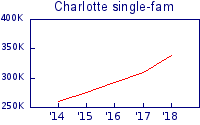 Much of the activity discrepancy between Mecklenburg & the surrounding areas probably has a lot to do with just how little inventory there is – about 3.5 months as of this writing.  The outlying areas have a bit more inventory which probably accounts for the uptick in activity.  But appreciation remains strong and it continues to be a very good time to be a seller in the Charlotte metro area.