If you listen to listing agents these days, there is a common complaint about their competition – namely that they "puff" the value of a home during a listing presentation in order to get the listing.  Usually the home goes on the market at too high a price, and over time the seller either has to reduce the price, or ends up getting sticker shock when someone makes what they consider to be a very low offer.
And it's easy to see how this happens — where is a seller to go in order to get an unbiased value for their home?  Most people turn to Zillow, but as great as that site is, it doesn't tend to be very accurate in many cases.
We live, eat and breathe real estate technology, and after hearing our clients tell us these stories over & over, we thought to ourselves:
Why can't there be a place for a seller to go to get a good, accurate "ballpark" value of their home, like they would for their car with the "Kelley Blue Book" website?
And so, eValuator was born.
We wrote a highly advanced, proprietary "formula" that scans the market and ranks comparable sales for a given property.  Based on those rankings, we produce a value range for a home, and a best guess at an actual price.  Click the screenshot below for a full view: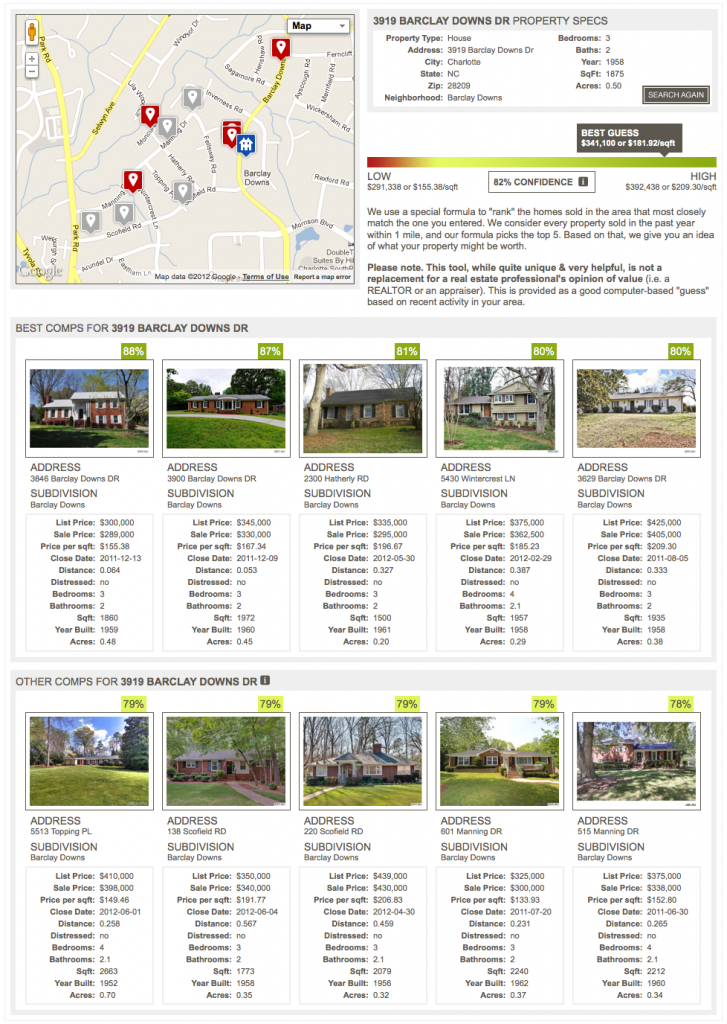 But that's not all — with your special administrative login, you can actually create your own custom reports where you choose the comps and rank them yourself.  You can then email the report to your client!
Check out a sample report here to see how it looks.
We are very excited about this product, and our continued commitment to bring you smart, cutting-edge, local real estate technology.