About a year ago, we were entering a scary time. COVID-19 had just emerged in the US and the real estate industry was bracing for the worst. Gloom & doom was everywhere: would buyers still want to buy? What would happen with all the forbearances? Will this be 2008 all over again?
We did tell you that healthy loan profiles and low inventory would make any sort of crash very unlikely. And sure enough, here we are a year later and if anything, the residential housing market is TOO hot.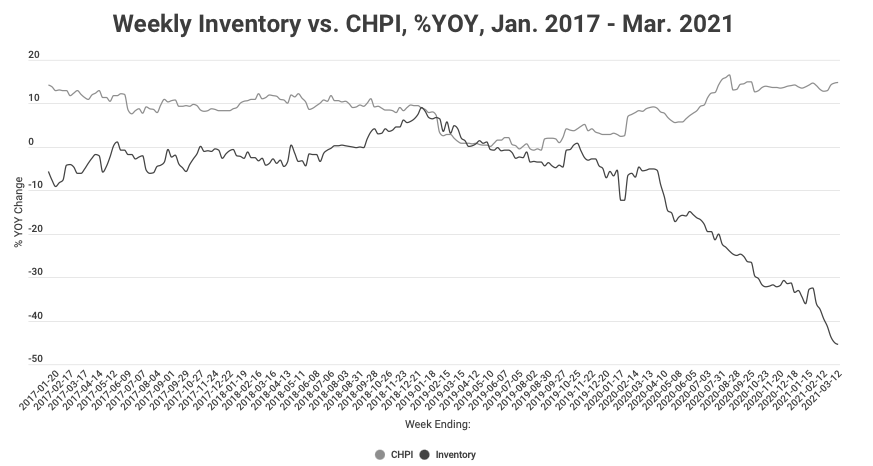 Inventory is down 45% year over year and asking prices ("CHPI" is a proprietary measure of asking prices of the average American home) are up 15%.
Repeat after me: THERE WILL BE NO '08-STYLE HOUSING CRASH.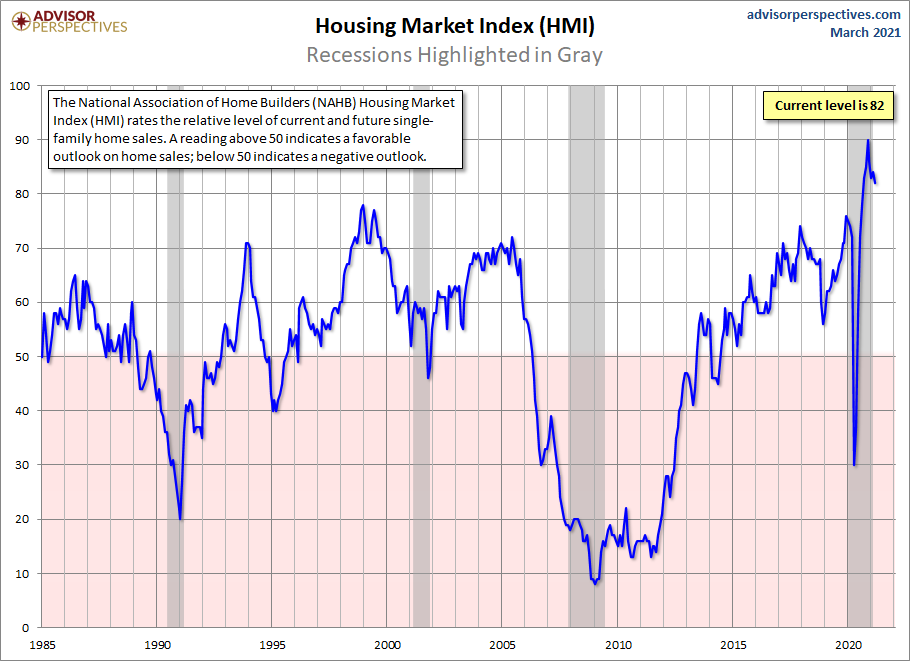 The current industry outlook is off-the-charts high. To have a price downturn of any kind (even a mild one) would take a huge infusion of inventory.
Let's look locally.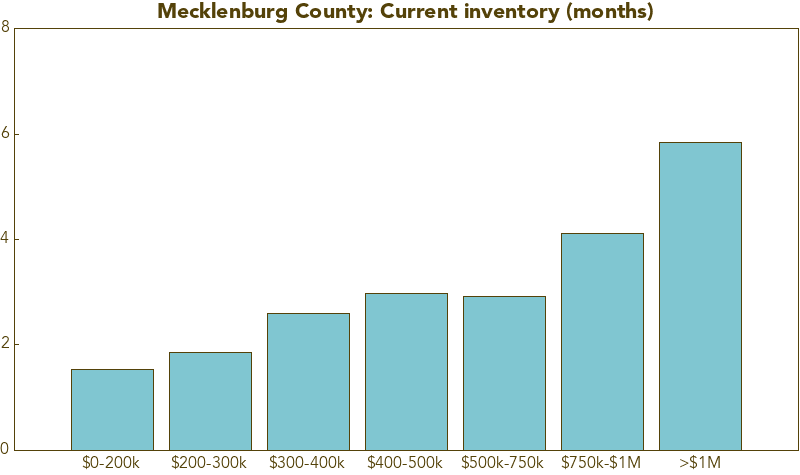 This is what we call an "overheated" housing market. Recipe for massive bidding wars & homes selling way over list price. For every price point under $750k, inventory is 3 months or less. We generally consider 6 months to be "balanced." Anything below that is a buyer's market. But below 3 months?! Almost unheard of for an extended period of time.
So, the next time you hear someone talk about a prospective real estate downturn, laugh at them. It's a very good time to be a home seller, and there is no end in sight.
Thanks to @LoganMohtashami and @housingralph for the data.