The disruption to our daily lives from Coronavirus is already having an economic impact. Home buyers & sellers are tapping the brakes, to wait out the projected 2-3 month ordeal.
But the news isn't all bad. Yes, the next couple months will be tough & the economic impact could hit the real estate market. But as it stands now, inventory in our area is so low that an uptick due to buyers staying home might not be such a bad thing.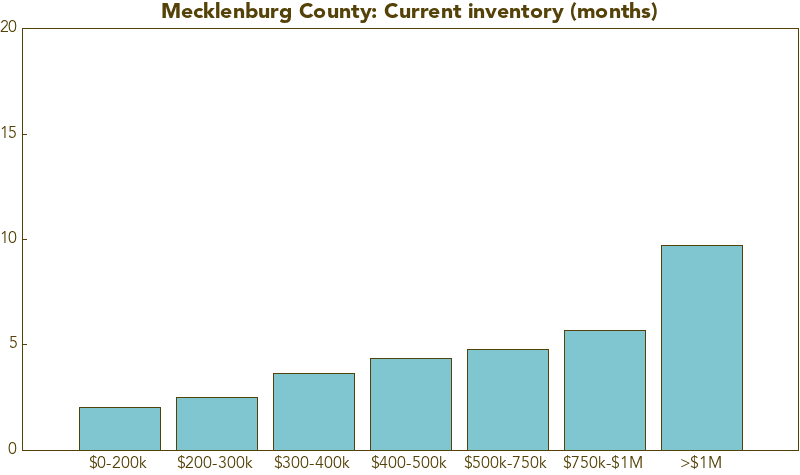 There are fewer than 6 months inventory (considered a "balanced" market) in every price bracket under $1M. And below $400k, it's extremely low – under 4 months.
During the Great Recession, we routinely saw over a year of supply in many price brackets, even lower ones. Plus, that crisis was spawned largely due to exploding home prices & a lot of bad loans. This time around, we haven't seen either of those things.

Yes, values have gone up, but not in any sort of dramatic spike. And loan profiles are far healthier than they were in 2007.
The takeaway here is similar to what you've been hearing a lot lately: don't panic. Use the next couple months to beef up your website with fresh content. If you don't want to do it yourself, find a good blogging service.
By summer, with a little luck, things will be much closer to normal and the silver lining is buyers having more homes to choose from.