eValuator: accurate property valuation
We have created an advanced formula that scans the market and "ranks" the top comps for any property in the Charlotte metro area. It then suggests a potential value range for that property.
Or, you can use your own special login to create a custom report for a client, where you hand-pick the comps & rank them yourself. The client can then view their report online.
eValuator is an indispensable tool for 2 reasons:
Unique accuracy
eValuator uses a proprietary, advanced 'formula' to suggest a value for a property. It doesn't merely average a bunch of sold properties. This is the real deal, and the only thing of its kind.
Lead generation
Prospective clients must enter a valid email address to use the system
Mobile version also available! This allows you (or your clients) to get instant property valuations during showings. The mobile version "detects" your location & you fill in property details. 2 easy steps & you get the 5 best comps & a suggestion of value.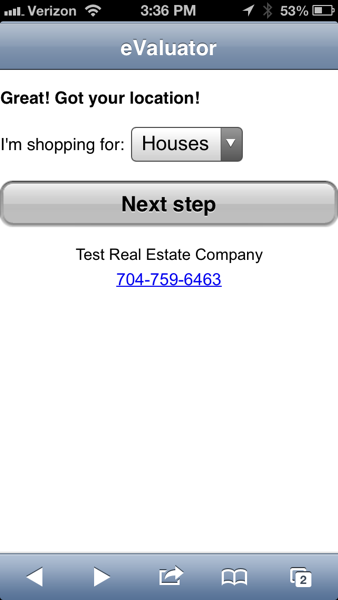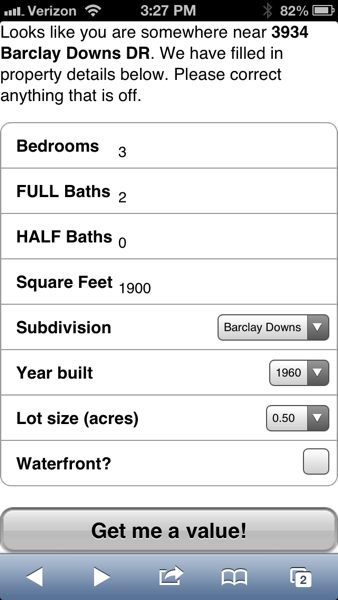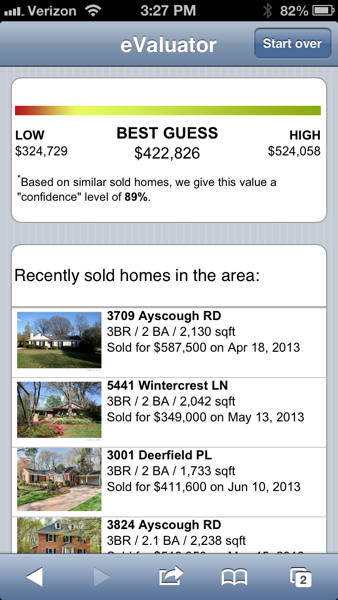 Check out our desktop demo & run a report for yourself! This is a very unique tool that will give you a big edge on your competition. Discounts available for clients with our IDX.