If you're in real estate, you've probably been asked about 100 times whether this will be like 2008, when we saw huge amounts of inventory & massive price declines.
As we've been trying to tell you for quite some time, the current state of real estate looks nothing like the pre-crash environment in 2007. Loan profiles are healthy and, adjusted for inflation, the values are nowhere near as inflated as they were before the Great Recession.
And would you look at that, home purchase mortgage applications are now up 20% year over year.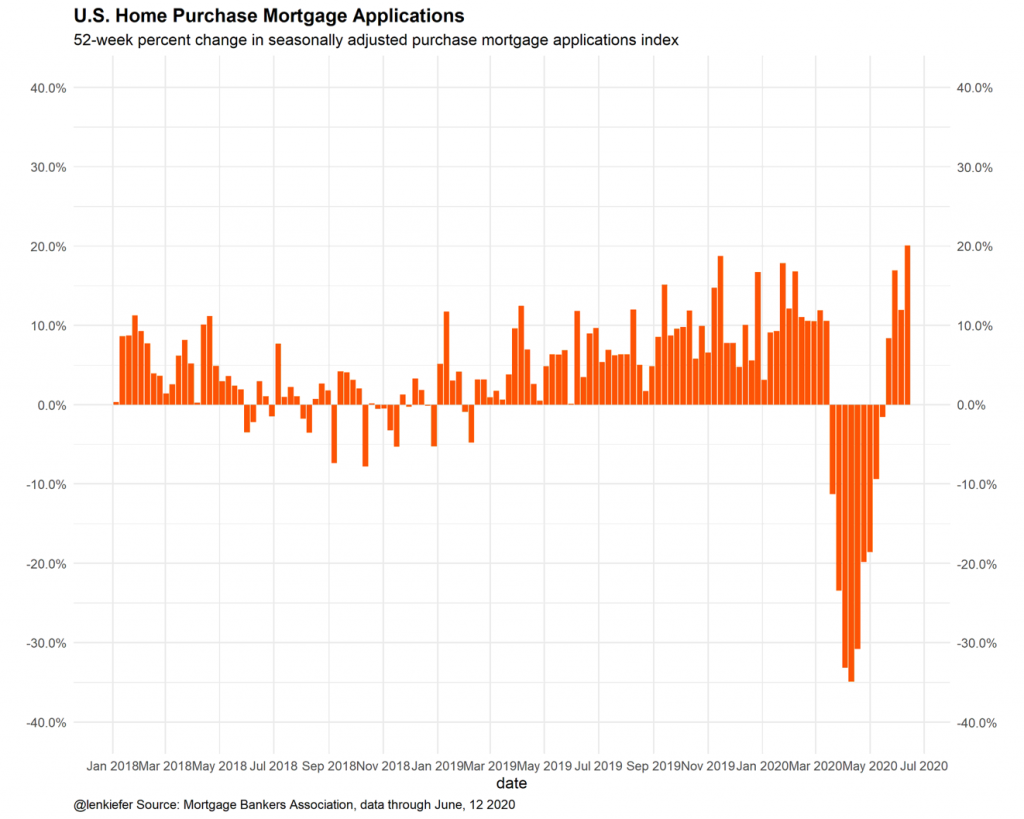 Any buyers sitting on the sidelines, fearing some sort of residential real estate calamity, might find themselves regretting that move, and soon. Yes, a lot of what we're seeing is pent-up demand from March/April, but even if things slow as we get into winter '20/'21, there's no reason to believe it's going to make a big dent in prices.
Remember, you can't have a real estate downtown without a lot of inventory, and that's where we are right now.